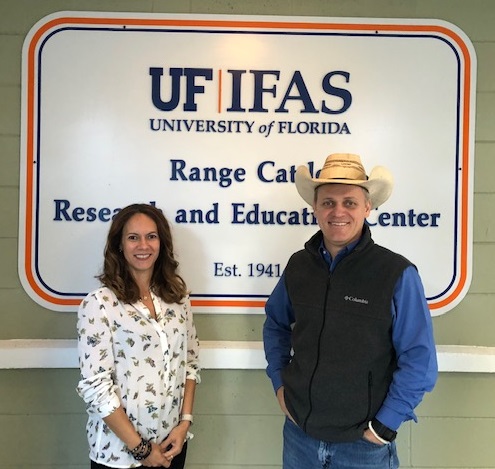 During Sep. 8-9, 2018 Florida Cattlemen's Association quarterly meeting held in Bartow, beef cattle producers discussed the importance of educating the general public about the importance and benefits of recycling biosolids in Florida grasslands. Land application of biosolids in Florida is subject to federal, state, and local regulatory requirements intended to protect human health and the environment. To address the concern of the Florida Cattlemen's Association, the Joe What? Podcast interviewed Dr. Maria Silveira, Soil and Water Scientist at the UF/IFAS Range Cattle REC about her research on biosolids application to pastures in Florida.
(run time: 14.39 min.)
For additional information contact Joao at jv@ufl.edu or (863) 735-1314 ext. 205.