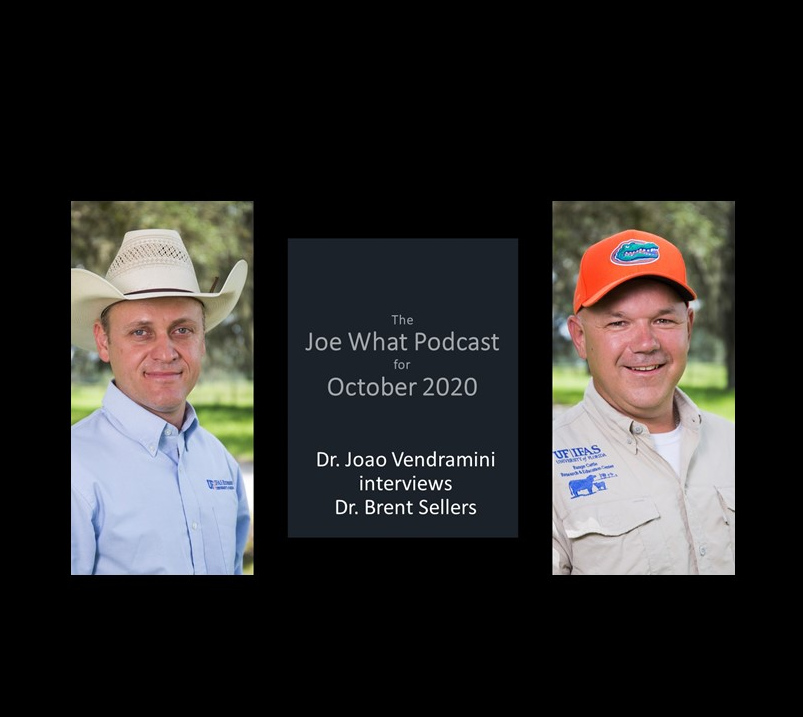 In the October 2020 Joe What Podcast, Joao interviews Dr. Brent Sellers, professor and center director at the UF/IFAS Range Cattle Research and Education Center who specializes in pasture and rangeland weed management. Brent provides an update on controlling Florida's most troublesome pasture weeds. (Run time: 18.32 min.)
For additional information contact Joao at jv@ufl.edu or (863) 735-1314 ext. 205.
Follow us on Podbean! Download the app to follow us and receive new episode notifications.
Visit our website to view the Joe What? Podcast archives. ​